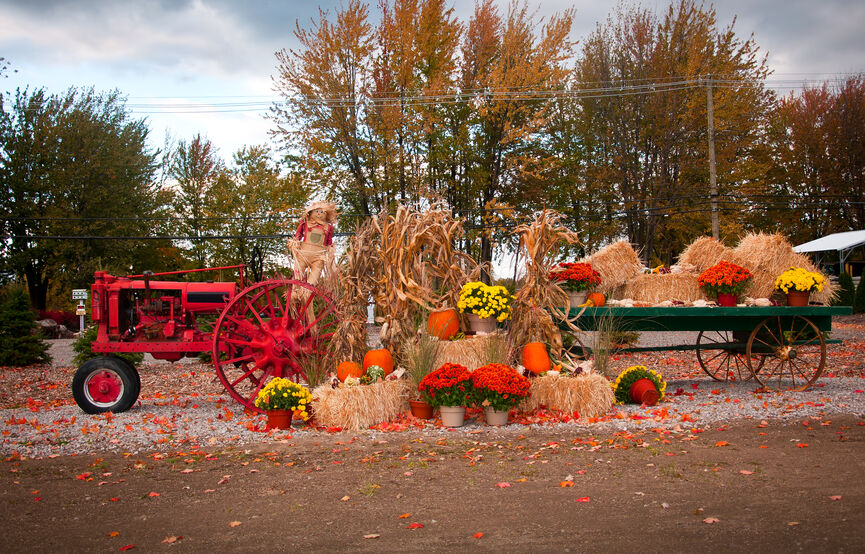 Fall is one of the most magical times in Kalispell, Montana! You can truly savor the change of season without the harsher weather shifts of winter, and you get to take in a beautiful view of the mountain landscapes surrounding town. Whether you like to go out and adventure or stay in and stay cozy, we've created a comprehensive list of things to do in the fall in Kalispell.
Read on to learn more about everything you should add to your bucket list for fall in Kalispell.
1. Hike the Jewel Basin and Take in the Fall Foliage
The state of Montana is passionate about preserving hiking and camping areas for residents and renters to enjoy. Jewel Basin Hiking Area is one of the most well-loved spots, known well for its gorgeous views and large range of wildlife. Pack up your rucksack and head out to the alpines–and chart your course for some of the more remote late locations or the beautiful Birch Lake hiking area.
While this path is highly trafficked due to its fall views and quality roads, the local government requests that hikers on the trail adhere to "Leave No Trace" principles to avoid excessive wastage or park damage. If you plan to stay for an extended period of time, be sure to plan ahead! Looking for the perfect store to stock up on hiking and camping essentials? Visit the local REI, or you can save even more at The Toggery! This special spot is a favorite community place to get appropriate hiking gear and wear and has served the industry since its launch in 1947.
2. Cross Off Your Holiday Shopping List on Main Street
We know it's still fall–but the holidays will be here before you know it! Now is the perfect time to shop to get ahead of the crowds and to get your top pick of gifts from local Kalispell artisans and specialists. Main Street is the perfect place to do just that, offering you the convenience and options you need to save yourself from a trip out to the city.
Our favorite spots include:
The Sunflower Moose: The perfect place to pick up boho-style clothing and accessory gifts.
Imagination Station: This shop has something for everyone…literally! You'll walk away with the best toys (and savings) yet for your little ones.
The Toggery: This community gem is your spot for camping and outdoorsy gear.
The Bookshelf: Book lovers, rejoice! This is a great spot to grab your favorite titles and save even more!
There are plenty of locally owned shops and cafes to enjoy in Kalispell, Montana. Whether you're looking for housewares, gifts, or the best bite of food, we're confident you'll be able to find something between either end of Main Street!
3. Leaf Peep at Glacier National Park
Leaf peeping always tops the list of things to do in the fall–offering a beautiful array of sights and experiences to enjoy with your family and loved ones. The best way to do it? Grab your favorite brew from Colter Coffee and head out to Glacier National Park. If you're bringing a vehicle, plan ahead and bring an admission fee–which is currently $35. However, you can walk up and save, paying only $20 at the gate. You can also purchase your 7-day or annual pass in advance online.
The park offers free admission on November 11 for Veterans Day. If you feel like braving the chilly temperatures, plan to go at that time for extra savings!
Residential Rental in Kalispell, Montana
Considering renting your residential property in Kalispell, Montana? Reach out to the team at PMI Realty Management NW today. Our group of experts knows exactly how to help your property make a splash on the Kalispell rental market and are here to partner in your success at every point in the process. For more information and to get started today, please visit our website.