About Us
Our Mission Statement:
"At PMI® Realty Management NW, we strive for our Clients/Tenants/Consumers receiving an exceptional level of service that creates an unforgettable customer experience — simply stated; Surpass Expectations"©
Belief Statement:
"Local Expertise in Northwest Montana, & nationally affiliated, providing proven local results"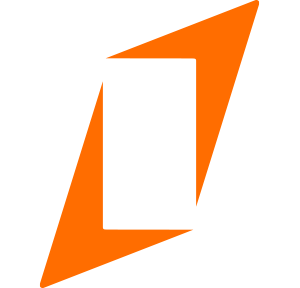 PMI Realty Management NW is a full-service real estate asset management company dedicated to providing property owners like you with a better, more accessible, and more profitable property management experience. We focus exclusively on property management which means we manage the full cycle of activities associated with renting your property. The key to our success is not only providing prompt, friendly and professional services to our property owners and their tenants, but also understanding that your property is an important investment in your future as well as ours. We not only strive to increase the value of your asset over time, but we also help you set the maximum rent possible so each month you grow in your investment. We make property management, manageable!
With our main office in Kalispell, Montana we provide real estate and management services for our clients in multiple counites in Northwest Montana. PMI Realty Management NW is focused on providing quality, professional Property Management including residential, commercial, investment and vacation/short-term services. Our number one objective is to provide all our property owners/investors with the highest quality property management services available. We achieve this by providing exceptional customer service and leveraging state-of-the-art technology that keeps our clients informed of how their investments are doing in real time, while providing tenants of these properties real time access to maintenance requests, billing, and office communications.
PMI Realty Management NW is part of the Property Management Incorporated® global network of over 350+ offices. Our nationwide company we collectively manage Billion's dollars in assets and growing. As an affiliate with PMI®, we have the ability to influence improvements in the Property Management Industry, while still maintaining our locally owned presence and ability to provide you with local market knowledge and superior local services. PMI® and PMI Realty Management NW are active member of the industry's most influential associations and the second biggest Property Management Company in the United States. We have been recognized nationally by Entrepreneur Magazine, USA Today, Better Business Bureau, among others with outstanding achievements in the Property Management field.
VACATION RENTALS/SHORT TERM RENTALS: PMI Realty Management NW provides the best full-service experience in vacation rental management for our guests and homeowners. We strive to ensure your experience is second to none that is why we are synonymous with quality! You will have peace of mind knowing you are receiving professional experienced services second to none in Northwest Montana. Enjoy all Northwest Montana has to offer through PMI Realty Management NW. Nationally affiliated, locally owned and operated by experienced professionals who are available to answer all of your questions and ensure all of your needs are met by one of our qualified staff members.
What makes working with us special? We are 100% locally owned and operated with housekeeping, maintenance, and concierge service to protect your asset and ensure extraordinary guest experiences. Our worldwide distribution package will place your property in front of over 10 million travelers every month. That means you'll have no shortage of bookings, revenue and repeat customers. With accounting and reservations centralized our managers are free to help and maintain properties to keep them in tip-top shape.
A SAMPLE OF OUR SERVICES
ONLINE ACCESS
Online owner / tenant portals
Online Service / Work orders request
Online rent payment
On demand information 24/7
Keys never handed out
Tenant Screening (Online App)
MAINTENANCE
Request Triaging
Vendor coordination
Project oversight
PROPERTY ACCOUNTING
Financial budgets / Cash position
Maintenance Cost & Invoice
Banking activity & deposits
1099 Issuance
LEGAL & COMPLIANCE
Ensure Insurance Coverage
Ensure compliance with Fair housing laws
Assist on Legal resolutions / Evictions
PRE-MARKETING
Assessment of Property
Recommend Improvements
Set Optimal Price
VENDOR MANAGEMENT
Work Orders & Progress Report
Time Tracking & Comments
Inspections & Pictures
REPORTING
Monthly operations & financial reports
Issues logs, tenant, repairs, contracts
ADVERTISING
Professional photos and Signage
Ads on 18+ real estate sites & PMI website
Videos, Staging recommendations
TENANT RELATION MANAGEMENT
Negotiate Lease Agreement
Manage day-day communications
Issue resolution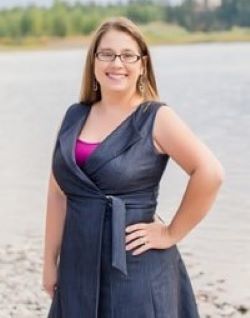 Cortney Fraser Chief Financial Officer, Partner-CCT Management Group, PMI Realty Management NW
Responsible for the accounting, compliance & financial operations of all franchises, LLC's and Holding Company
Manage relationships with partners/vendors
Qualifications:
1998 – 1999 ACA Capital Holdings, Inc. New York, NY
Administrative assistant for Director of Human Resources
2000 – 2004 Michaels Inc / Joann Fabrics – Grapevine, TX
Retail manager & administration. Training employees and store opening & closing responsibilities.
2008 – 2017 Costco Inc – Kalispell, MT
Administrative support – specifically Cortney handled payroll, sales audit & vault (money processing) for the Kalispell MT store.
2017 Keller Williams Realty Northwest Montana – Licensed Realtor
2018 Market Center Administrator / Keller Williams Realty Northwest Montana
Financial and Compliance manager for Real Estate brokerage services
2019 – Finance Director Keller Willams Realty NW Montana & Keller Williams Yellowstone Properties in Billings, MT
Present Responsibilities include managing and coaching the MCA's for both brokerage companies.
2021 Founding member of CCT Management Group, LLC and CFO for PMI Realty Management NW
Financial and Compliance manager for Property Management company services.
Present: Keller Williams Realty Northwest Montana. Cortney has been an instrumental asset in helping lead the firm from 20 agents and no name recognition to a real estate powerhouse ranked in the top six Keller Williams's franchises of 32 franchises in the North Central region (Wisconsin, Minnesota, Wyoming, North & South Dakota, Montana) and ranked in the top 200 Keller Williams franchises worldwide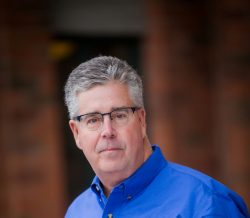 Tom Draney Chief Operating Officer, Partner-CCT Management Group, PMI Realty Management NW
Overseeing the day-to-day administrative and operational functions of a business/franchise
Participate in expansion activities: investments, acquisitions, PMI® alliances, etc.
Designing and implementing business operations and ongoing training
Interface to the PMI® Franchise support teams.
Licensed Broker and Property Manager in the state of Montana, Licensed Real Estate Broker in the state of Arizona
Bachelor of Science in Geographical Planning/Minor in Economics, 1974, Montana State University, Bozeman, Montana
CAREER SUMMARY AND HISTORY:
45 years of leadership, sales, marketing and management experience in real estate sales, property acquisition and development, real estate office ownership, career development of real estate agents, regional franchise development, residential mortgage lending, property management and residential brokerage.
2012 to Present: Real Estate Consultant, Broker, Trainer & Business Coach, and Owner – Real Estate Media Services Technology Company
1996 to 2012 Regional Director & Owner/International Trainer, Keller Williams Realty International Southwest Region for Arizona, and Nevada.
1999 to 2013 Owner & Regional Director/International Trainer Keller Williams Realty International North Central Region for Minnesota, Wisconsin, North & South Dakota, Montana, and Wyoming.
Experience
REALTY WORLD INTERNATIONAL, Irvine, California, Director of National Development, Real Estate Services
Resource Marketing Group, Scottsdale, Arizona, Special Projects Coordinator, Corporate Real Estate Services
Resolution Trust Corporation, Phoenix, Arizona, Department Head, The Phoenix Sales Center
MeraBank, Federal Savings Bank, Phoenix, Arizona, Marketing Manager, MeraBank REO Department
Director of Member Services, REALTY WORLD® of the Southwest (Subsidiary of MeraBank)
Member Services Manager, REALTY WORLD® of the Southwest (Subsidiary of MeraBank)
REALTY WORLD® – Owner/Broker, Centennial Brokers, Bozeman, Montana
REALTY WORLD® – Land Office, Inc., Bozeman, Montana, Office/Sales Manager
REALTY WORLD® – Land Office, Inc., Bozeman, Montana, Broker Associate
REALTY WORLD – Ridgewood, Great Falls, Montana, Sales Associate
Jensen and Heberly Consulting Engineers, Great Falls, Montana, Civil Engineering Technician/Urban Planning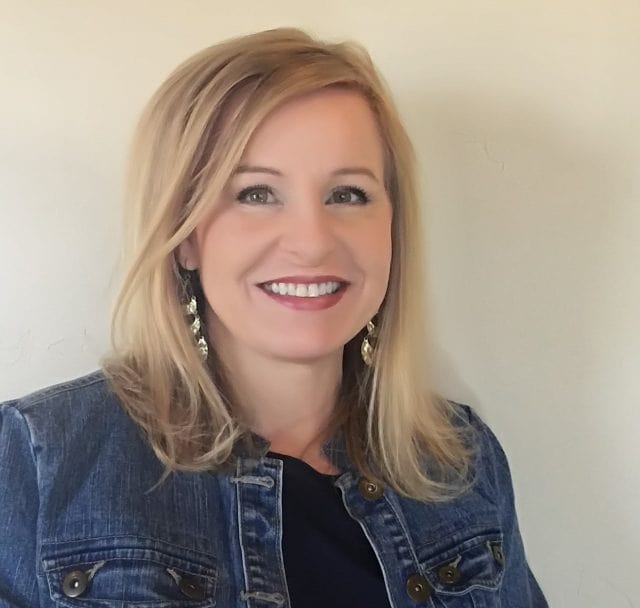 Sharmon Cochrane Chief Property Manager, PMI Realty Management NW – Kalispell
Management of Properties, Customer Experience Manager and Business Development
Property Advertising/Marketing
Tenant Screening
Tenant Move-In
Maintenance, Repairs, and Complaints
Rent Collection
Property Inspections
Bookkeeping Coordination with CFO
Tenant Move-Out
Secure new properties/owners (much like a listing presentation)
Communicate regularly with owners, tenants, and maintenance
Property Showings, and coordination of property showing systems
Licensed Property Manager and Real Este Licensee (Agenta) in the state of Montana
CAREER SUMMARY AND HISTORY:
2004 to present: Experienced Property Manager, REALTOR® and Certified Investment Specialist.
Prior: Marketing and Public Relations.
Montana native, born in Kalispell, Sharmon has a deep history and network in NW Montana and takes pride in her work and her community.