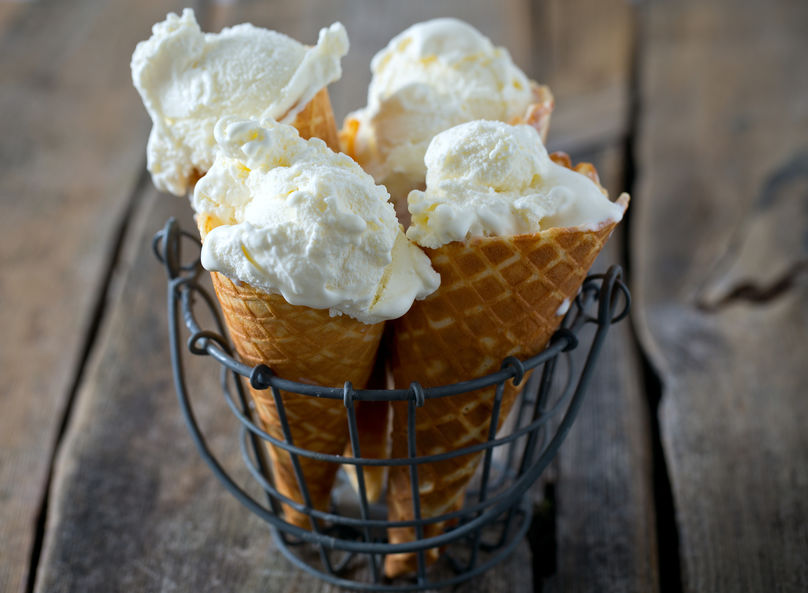 It's summer in Kalispell, and that means that you're likely looking for new (and delicious) ways to beat the summer heat. While there's a special beauty about the warm, balmy summer season, there's no denying that a sweet, cold treat can make your day better. Running short on time and want the top recommendations for treats in the Kalispell area? Read on to learn more about the Kalispell hotspots that have the best treats around and what you can expect when you visit each location.
1. Sweet Peaks Ice Cream
Ice cream is arguably the "dessert of the summer." There's nothing like the sweet, cold, and creamy way it can cool off a hot summer day! Sweet Peaks Ice Cream is continuing to shake up the game and bring a new dimension of locality and deliciousness to your summer dessert routine, sourcing many of its fine ingredients from the local mountain ranges near Whitefish, Montana. The brand began in 2010 and has continued to amass a large local fan base. Their lineup includes classic flavors such as Madagascar vanilla, honey and cream, mountain mint, chocolate, and specialty flavors. The specialty list is more for the adventurous eater and includes unique mixes like:
Bear Scat: A fruity chocolate-blueberry blend that will be both sweet and bitter on the tongue.
Glamp Coffee: A coffee mix with toffee add-ins for a unique crunch.
Huckleberry Lemonade: A sweet, berry-flavored cream swirled with hints of zingy lemon for the ultimate refresh.
Sweet Peaks has found so much success thanks to its unique model and unbeatable flavor. Whether you're located in Kalispell, or you're closer to the West, you can find several locations in your local area, including Missoula, Spokane, Whitefish, and more.
2. Norm's Soda Fountain
This classic experience is located right on Main St. and promises an afternoon of good food, good fun, and a blast from the past. Norm's captures the essence of the classic past-era soda fountain shops and has a delicious, diner-like menu of eats. Favorites include hot and fresh burgers and fries, over 800 types of candy, milkshakes, sodas, fudge, and more. The spot recently launched its in-house delivery service, so you can get the treats delivered right to your front door. This can be especially convenient on those hot summer days!
What sets this spot apart is the addition of fresh food to enjoy alongside your dessert. Norm's is a sweet treat destination in Kalispell, but it's also a place where you can enjoy a total dining experience. It's the perfect spot to bring your friends, family, or that special someone.
3. Twisted Bliss Yogurt
We wouldn't be able to complete this list without a healthier addition for our more health-conscious folks! Even if you're watching what you eat or struggling with food allergies, you can still enjoy cold Kalispell favorites to refresh and savor. Twisted Bliss offers dairy-free selections and seasonal flavors designed to appeal to all palates and tastes. If you're stopping in for the summer, you can expect to enjoy these flavors and much more:
Cake batter
Kiwi-strawberry sorbet
Cable car chocolate
Mint chocolate
Stop in today and see why people can't get enough of this dessert spot in Kalispell!
Looking to rent your home in Kalispell?
If you're looking to rent your home in Kalispell, the team at PMI wants to help. At PMI, we offer end-to-end residential rental management in Kalispell and the surrounding areas. We're in the relationship business—so you can expect that we'll be there to support your success every step of the way. For more information, please visit our website today. We look forward to serving you!