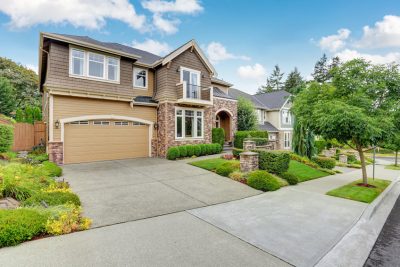 Are you moving to another city? Or perhaps you've simply decided to move into a larger (or smaller) home. Rather than selling your current home, you may want to consider turning it into an investment property instead. If this sounds like something you would be interested in, here are a few steps you should take to become a successful landlord:
1. Ensure your property is clean. Rental properties should be thoroughly and professionally cleaned before the first tenant and after each tenant. No one wants to move into a dirty home.
2. Contact your insurance and mortgage providers. Check with your insurance provider and inform them that you'll be renting out your property instead of living in it. Your existing homeowner's insurance policy will not cover rental activities, so this is an important step. Also make sure you're following any local, state and/or federal rules and regulations required of landlords. Be sure to check with your mortgage company as well. Some loan programs (like FHA) require that the owner occupy all or part of the home for a specified period of time.
You'll also want to make sure you're educated on and following all tax-related rules that apply to landlords. You're a landlord in the eyes of the IRS if you rent out your house for more than 14 days. This not only means that you have to report your rental income, but it also means you can deduct rental expenses. Good bookkeeping is essential.
3. Prioritize curb appeal. The overall look of a rental property is critical. It can make all the difference in filling your rental space quickly and keeping it occupied over time. It also sets the tone for how you'd like your property treated by future tenants. What first impression is your property giving? The look and feel of things like pathways, entryways, garden beds and lawn/landscaping really do matter.
4. Assess all safety features. You don't want to be responsible for new renters moving in without first making sure that the smoke and carbon monoxide detectors and other safety features, such as motion-activated outdoor lighting, are operating in the way that they should. Pay close attention to any tripping hazards or other possible safety issues.
5. Include welcoming materials in your home. Nothing says "thank you for renting our home, we are glad you're here" better than a guide to local amenities, a small gift or a 'thank you' note from the landlord. You'll want to include in a guide all of the fun things there are to do and the great places you can enjoy a meal in Kalispell and surrounding areas.
6. Enlist the help of a (local) expert. With our full-service property management services, you get a wide range of services and a full team of skilled professionals with the expertise to provide you with the highest level of service and the maximum return on your investment. We work in the areas of:
Kalispell
Whitefish
Columbia Falls
Bigfork
Lakeside
Somers
Polson
West Glacier
Essex
Kila
Managing your northwest Montana rental shouldn't be a second (full-time) job. PMI Realty Management NW works with the finest vendors to bring you the most advanced services in the industry that can help you protect and maximize the investment in your rental property. We want to eliminate the headache and worries of managing a rental property on your own. With our streamlined processes, we can help you achieve the success in real estate and investment income you're looking for. We'll help you get optimized rental income out of your property, determine your cash flow from monthly rental value and gain critical insight into local real estate market conditions.