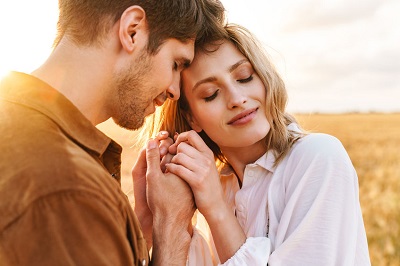 There's nothing quite like a Montana winter. The only thing that could make it cozier is to spend it wrapped up with a loved one!
As the change of season begins, it's tempting to stay in and enjoy the warmth. As cozy as this is, we want to encourage you to take advantage of the romantic winter weather and get out on the town with your partner! The winter scenery provides the perfect romantic atmosphere for the perfect date night. Sometimes, the cold is just the perfect environment for the first spark of love!
Below is our top three date nights that you can enjoy in Kalispell.
1. Ride horseback for a winter retreat in the forest
There's nothing more picturesque than taking in the sights of the local forestry on horseback. If your lover loves being in nature and enjoying the simpler things, pack up your picnic basket and take a trip to the Artemis Acres Paint Horse Ranch. This unique experience allows you and your partner to wander through the acres of the private horse-trail timberlands that overlook the breathtaking Flathead Valley. Assuming the weather is favorable for the horses, you will be able to visit all winter long and get away from the sights and sounds of the small towns around you. This can be made even better with a romantic breakfast before you set out on your winter adventure.
2. Have A sip at Kalispell Brewing Co.
Sometimes, you just need to kick your feet up and enjoy your favorite brew with your lover. The Kalispell Brewing Co. is nestled in the heart of Historic Kalispell and offers the perfect atmosphere to soak up the magic with your partner. This unique brewery is the first and only independent brewery in the area, offering eclectic blends and a glittering rooftop bar. Pack your favorite eats and get ready for a great time at the Kalispell Brewing Co!
3. Soar above the sights with Glacier Aviation
If you're looking for a once-in-a-lifetime experience for your next winter rendevouz, look no further than Glacier Aviation Services. This aerial helicopter service offers you the opportunity to soar above the gorgeous Montana mountain ranges and enjoy an experience that you won't soon forget! If you're looking to give your partner an extravagant day trip out, this is the perfect way to indulge. The rates are designed to be accessible so that you don't have to compromise on date night, and the helicopter operates in an eco-friendly way that won't harm the environment with excess emissions.
With how fast-paced everyone's lives are becoming, it's important to slow down and take in moments that someday could become special memories. The time is now to enjoy every moment with your partner!
Looking for more ideas? Take a new romance or an existing one on a sweet winter date at the theatre, a dine-in movie, or maybe even to Fountain to grab a book and go read with them (hopefully, in front of that roaring fire!)