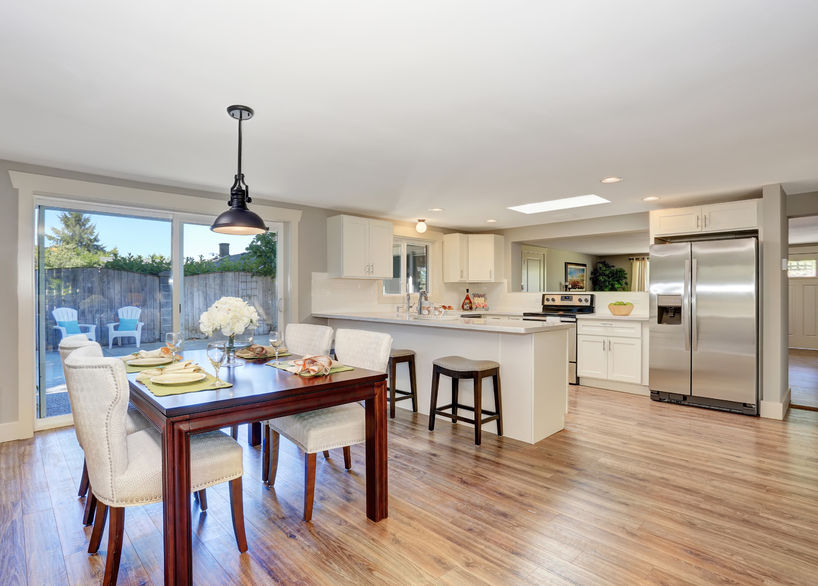 A great property can rent out itself, but you're not doing yourself any favors if you make the home do all of the work for you. In order to get your property in top shape before potential rentals peek at it, you can use many tactics, but the starting point is the featuring quality photographs in your ads.
Our suggestions will help you make sure you have top-notch photos of your property. Poor photos can make a great property look bad and great photos can get the right renter in the door.
Prepare with a deep clean and declutter
Before you take any photographs of your property, make sure to take some time to prepare it. Be it furnished or empty, give the property a deep clean. If it's an empty property, you may want to consider staging it in order to give it a more homely feel – and if it's already staged or furnished, be sure to declutter all surfaces and shelves before taking photos. If a yard is part of the space, remember that when you're going through your cleaning process – and don't forget these areas when taking pictures.
Invest in professional images
If you want clean, bright images of your property, then hire a professional photographer to come and take them. The best way to capture clean, bright images is to use a high-quality, professional camera. Cellphone photography just doesn't cut it. Before you take photos, turn on all the lights and open any blinds to let in natural light. Make sure that you provide ample photographs that include all important spaces from multiple angles so that viewers can get a good sense of the space for what it is.
Take time to edit your photos
You can make those images really pop by using a photo editing application or program. It can correct the color or adjust the brightness so your images appear cleaner and clearer. Don't worry if you aren't a graphic designer by trade. With the click of a button, you can spruce up your images with many photography apps offering preset editing tools.
Hire a property management company
PMI Realty Management is sure to be exactly what you need to get renters in the door, no matter if it's commercial or residential. We'll help with all aspects of the process, from helping you prepare and maintain your property before sale all the way to renting it out. With our skills and expertise, you won't have to worry about a thing! Check out our website to learn more.