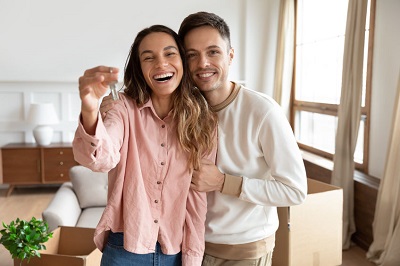 Are you considering renting your property in the greater Kalispell area? Renting can provide an easy way for you to earn passive income that covers the ongoing costs of property ownership and maintenance — and also provide a lucrative side income for additional saving and investing. Quality rental homes are in high demand in these areas:
Kalispell
Somers
Whitefish
Polson
Columbia Falls
West Glacier
Bigfork
Essex
Lakeside
Kila
If you're wondering how you'll attract quality renters that will take care of the property alongside you, you're in for some good news. Below, we've compiled a list of steps that you can take to ensure that your property attracts the right renters, and is differentiated from the other options on the market.
1. Maintain curb appeal. It's simple: an attractive-looking Kalispell rental property is more likely to be treated with respect by its tenants. Ensure that your property presents well online and in person. Simple touches, such as a clean and freshly painted front door, a welcome mat and wreath, flowers, new mulch and attractive outdoor lighting all set the stage for a successful landlord-renter relationship. Your goal is for prospective renters to see an attractive-looking and well-maintained property that they will want to live in and care for — somewhere they could see their future in.
2. Ensure all safety devices are working properly. An ideal tenant is going to pay attention to locks, smoke detectors and other safety items such as alarm systems or special locks on your windows or doors. It's important to them and it should be important to you. Safety is key to avoid complaints and disruption in the relationship. Make sure any security measures such as motion-activated lighting and alarm systems are working as they should. Routine testing can help you here.
3. Keep up with all repairs and maintenance. Be sure that your home is well-maintained and up-to-date on all repairs. No tenant wants to live in a home with a squeaky door, cabinets that don't shut quite properly or a bathroom sink that goes drip, drip, drip all night long. We can help with a wide range of critical maintenance tasks.
4. Inform them of area amenities and things to do. A high-quality tenant is likely interested in your community as a whole and the area in which you live. They'll want to be involved in activities and are generally curious about what they can do in the Kalispell area. If they are new to the community and/or neighborhood, provide them with the information they can use to settle in.
5. Be openly communicative. Start your property off with the best impression possible by creating a compelling and attractive ad to draw in new renters. Include everything your home offers, and continues through a tenant's stay in your homes, such as ongoing cleaning services or handyman services. Market your property, but don't oversell it and make it sound better than it is. A tenant wants to know that they can rely on open communication and honesty. PMI can assist you and can market your investment property for you, honestly and effectively.
6. Be detail-oriented. Partnering with PMI Kalispell helps you to rest assured that your details are fully covered. You can enjoy the perks of being a landlord and homeowner and leave the legwork to us. We can help with some or all of the details required to successfully manage an investment property.
Becoming a landlord and managing a rental property can be challenging. Finding a skilled Kalispell residential property manager can help. We can make owning and managing an investment property simple by helping you stay in compliance with local, state and federal level landlord requirements. We also assist you with marketing efforts for your property, tenant vetting processes, rent collection, maintenance/repairs and annual financial reporting.
With PMI Kalispell, you get a full team of skilled professionals with the expertise to provide you with the highest level of service and the maximum return on your investment. We're focused on your and your investment and providing the very best service to help your real estate venture succeed.