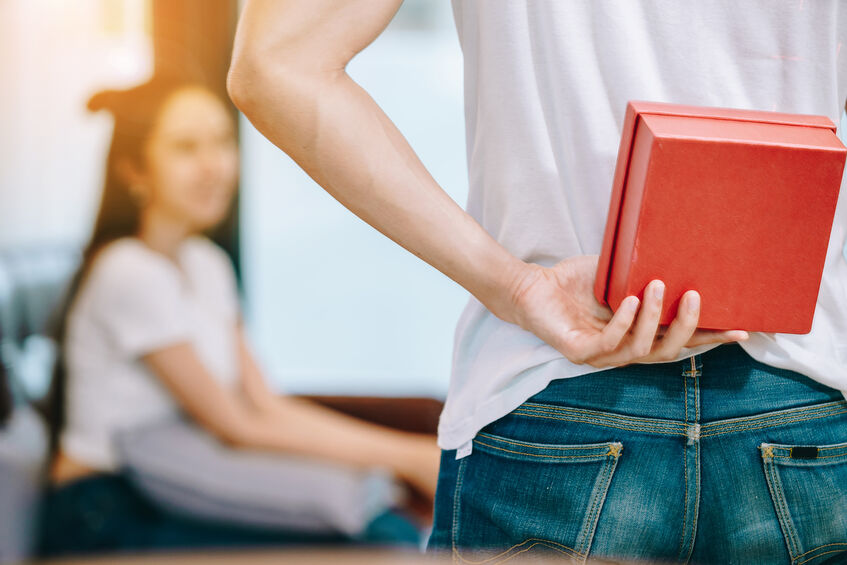 Shopping small is such an important part of the holidays in your local neighborhoods and communities. It gives neighbors and members an opportunity to rally around business owners near you, giving them an extra boost of holiday cheer during one of the busiest times of year.
Ready to start making that holiday "to-shop" list? Grab your pen and check it twice…and then get ready to get in your car and drive to these hidden holiday shopping gems that you won't want to miss! The team at PMI Realty Management NW took the time to explore, research, and round up the absolute best places to shop in the local Kalispell area.
Read on for our full list of shopping recommendations in Kalispell, Montana.
1. The Alley Exchange
If you're looking to mix it up this holiday season, we recommend going with a new-to-you option that lowers the holiday strain on our environment. The Alley Exchange is the perfect spot to shop, offering high-end clothing and accessories that are new out of box or are refurbished for that like-new feel–giving you access to some of the top name brands at a fraction of the price (and waste!)
This type of gift is the perfect thing for conservationists, thrifty thrifters, or those who want to indulge in luxury without breaking the bank. The catalog is on constant rotation, giving you the thrill of finding the best deals and brands you'll love.
Book your appointment at The Alley Exchange online today, and experience a one-of-a-kind holiday shopping experience.
2. Sassafras Arts, Crafts, & Antiques
Sassafras is your one-stop-shop for all things holiday gifting, offering gorgeous photography stills, jewelry, wood crafts and hand-crafted art pieces. There's no wrong way to shop at this special spot, and the selection of items rotates constantly–giving you full access to some of the most sentimental and well-crafted handmade gifts in Kalispell.
Stop by if you're looking to step back in time and embrace nostalgia and all things vintage. You won't be disappointed with the range and quality of the items you find in this hidden gem!
The hand-painted cards at Sassafras are our favorite part about this unique shop. It's so easy to forget a host gift or a courtesy card during the rush of the holiday party season–but Sassafras makes it easy to pop in and shop the card selection. The vintage elements give them a classic, endearing look, which perfectly matches the coziness and intimacy of the holiday season. They source their card selection from local Kalispell artists, too, so you can feel great in the knowledge that your dollars are supporting the livelihoods of local creatives.
3. Rogue Wax
Looking for luxury? Sometimes it's good to go a little off the beaten path! Rogue Wax is our favorite spot for all things self-care and indulgence, offering an extensive catalog of melts, candles, and personal care products that bring the spa experience to your bathroom.
Prices are extremely affordable for the quality of the products you're receiving, all sourced responsibly and custom ordered to your personal needs. It's the perfect gift option for just about anyone who could use a little relaxation–you can't go wrong when you give the gift of comfort.
Commercial Real Estate Support in Kalispell, MT
Commercial real estate is difficult to navigate. You deserve the peace of mind that comes from experts who are confident in the field, readily assisting you at every point in your process. From property maintenance needs to sale solidification and lease negotiation, we're here to help. Visit our website and connect with us today–we look forward to assisting you with your commercial property needs.