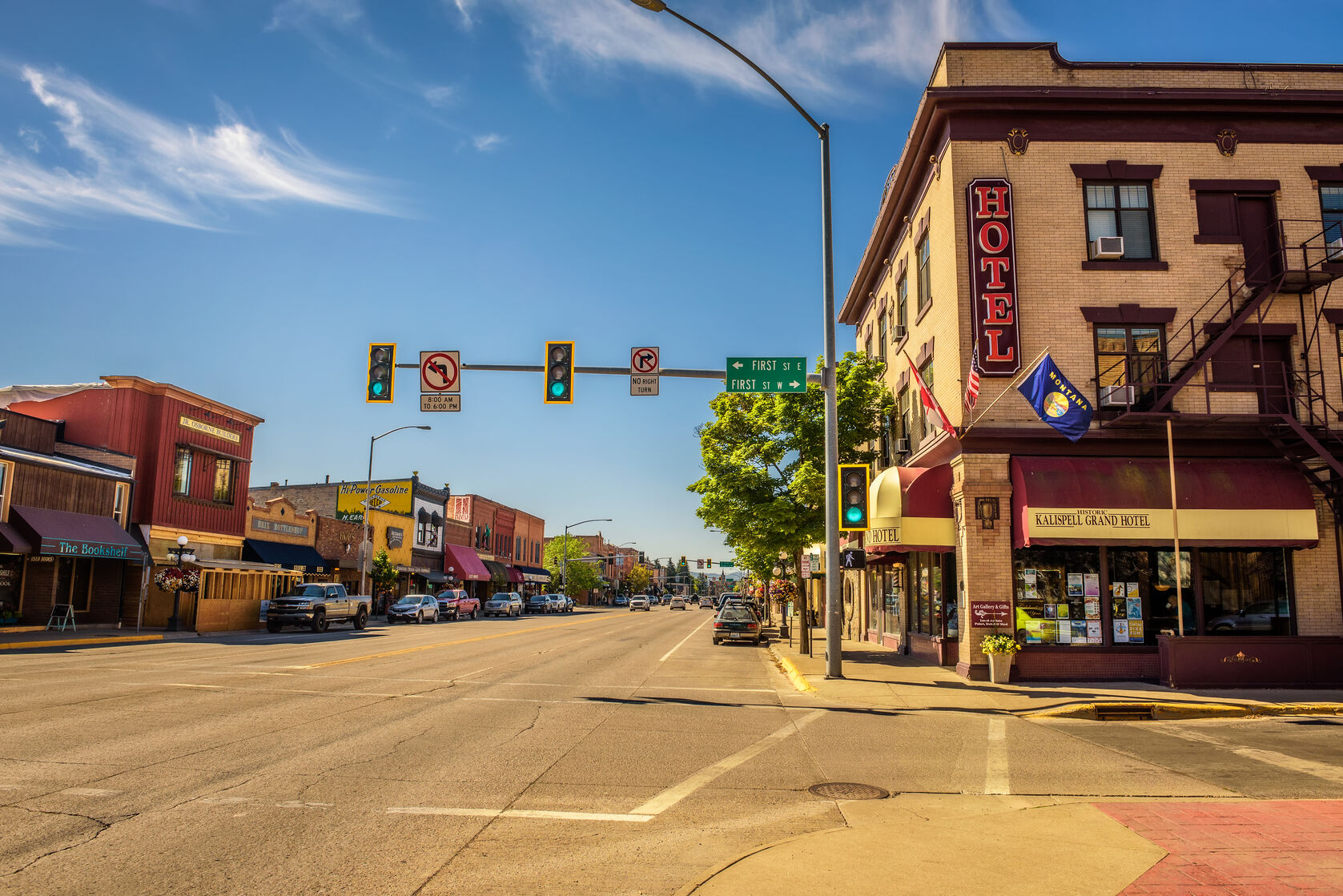 Kalispell has grown to be a bustling community known for its commitment to the local arts and fare. Fall is one of the most exciting times to be a Kalispell resident, as you'll have the opportunity to soak in the natural beauty and slower paces of life while bonding with fellow community members and residents. Seasonal events are one of the best ways to do just that, giving you the experience to immerse yourself in the local culture and arts. Kalispell has launched several events coming up in the September & October months, giving you the perfect opportunity to share and connect with your residential rental resident.
Read on to learn more about our top must-attend events for the fall season in Kalispell!
Whitefish Songwriter Festival (September 15-17, 2022)
The Whitefish Songwriter Festival is designed to feature singer-songwriters from across the nation–giving them a platform to demonstrate and perform their art for Kalispell residents. Hosted by the Rocky Mountain Songwriter Festivals nonprofit, this festival is designed to raise money for music education in the surrounding communities and universities. The celebration is in its fifth annual year and has raised a total of $40,000 for Red Lodge Public School systems in its tenure.
This is the perfect way to ring in the change of season with your friends and family. Grab your favorite drink, a picnic lunch, and savor the sounds of the Whitefish Songwriter Festival!
Habitat for Humanity–Lighting The Way Home on a Foundation of Art
Help the local chapter of Habitat for Humanity kick off in success with their first major fundraising event! With each ticket purchase, you'll unlock a night of art, lights, and live entertainment with your local friends and family. Attendees will enjoy a full appetizer spread, drinks, and entry into the raffle, as well as a charcuterie experience from Flathead Valley's top culinary artists; the Chef Guys.
Come and view over 90 pieces of original artwork, and experience the artistic process incorporating some of the most rural and exotic techniques into your favorite artistic mediums through some of Kalispell's top rated artists. It's the perfect night out opportunity for your close friends or special someone!
Harvest Havoc (October 8, 2022)
Looking for something with a little more adrenaline? Join your community residents for the fifth annual Harvest Havoc–an ATV and UTV extravaganza held just seven miles south of Olney.
Racing starts at 1:00 p.m. Spectators will be able to enjoy a variety of top delicious food vendors and an on-site beer garden. Both adult and child racing classes will be available and can be pre-registered for from 9:00 a.m.-12:00 p.m.
Kalispell Farmer's Market (Every Saturday through October 15, 2022)
Time's running out to grab your favorite locally-sourced goods from the Kalispell Farmer's Market! This community favorite features some of the most delicious veggies, fruits, dairy, and goods that you'll find in Montana state. You'll be able to walk the grounds and explore hundreds of up and coming community vendors and farmers, savoring the local community and stocking up for the week ahead.
The Farmer's Market is easy to access and is currently located in the South parking lot of the Flathead Valley Community College campus in Kalispell. It's free to attend–and there's endless opportunities to taste and enjoy.
Make Your Kalispell Rental Property a Success
Looking to make a splash on the Kalispell rental market? The team at PMI Realty NW is here to help. We've had the years of industry experience needed to help your property to stand out. For more information and to get started on your rental journey, please connect with us today. Our team looks forward to assisting you!