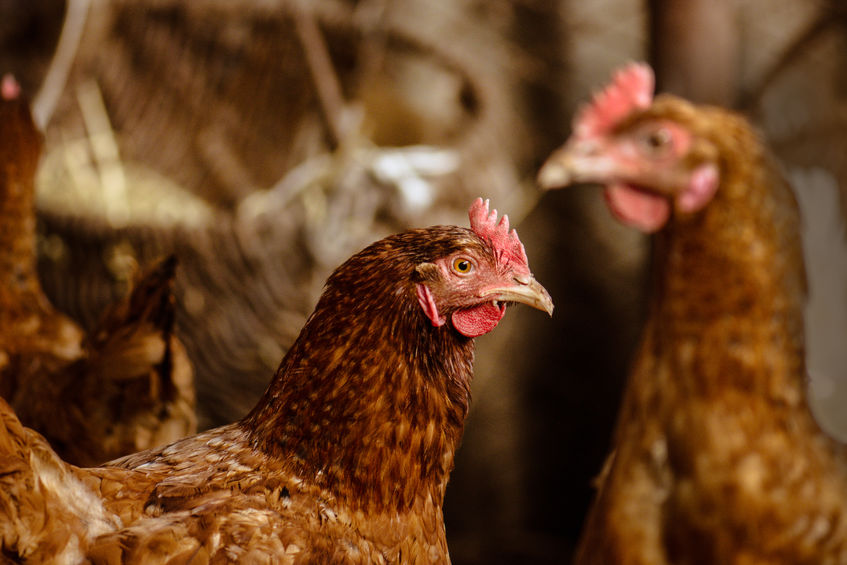 Whether you're an experienced chicken keeper or a beginner, you know that the winter season brings added challenges. Cold weather and long nights can be hard on your chickens, so it's important to take steps to make sure they stay warm and protected. Though they may seem cold-hardy, keeping your feathered friends safe and healthy during the winter months is essential.
Here are a few tips to help keep your chickens warm and comfortable during the long, harsh winter. Whether you're a property owner with tenants who have chickens or someone who just loves backyard birds, this guide will help you make sure your chickens stay safe and healthy all winter long.
Am I allowed to keep chickens in Northwestern Montana?
First things first, if you don't have chickens yet but are itching to get into the backyard bird lifestyle, make sure to check your local ordinances first. Different cities have different regulations regarding how many chickens can be kept on a single property, what type of coop needs to be used, and other rules pertaining to keeping chickens in an urban environment.
If you're a property owner who rents to tenants, consider putting a section in your lease with clear rules about keeping animals on the property. If you're a renter, don't sink any money into that coop until you've checked with your landlord first, even if there's nothing explicitly stated in your lease. Having more than the permitted number of chickens can lead to hefty fines or even eviction!
Here is a quick look at the rules of the roost for some of the areas PMI NW serves in Northwestern Montana:
For a more detailed list of chicken-keeping regulations for your city, check out your city ordinances website.
Now for how to keep chickens in Northwestern Montana safe in the winter
1. Keep the coop warm! Chickens need a warm place to stay during the cold winter months; otherwise, they won't survive long enough to lay eggs come springtime. A proper shelter should have enough space for all of your birds to fit inside comfortably, as well as good insulation against the cold air outside. If possible, build a shelter out of wood or other materials that provide excellent insulation against heat loss in the wintertime. Make sure their coop is outfitted with plenty of bedding material like hay or straw so they stay warm at night. Make sure there are no drafts coming in through cracks in the walls of the coop. If possible, add some kind of heating system—either an electric heater or a heat lamp—to help keep your flock warm on especially cold days.
2. Supplement with high-energy food. It's also important that your chickens' diet is supplemented with high-energy food like sunflower seeds or cooked oats during this time so they have enough energy reserves to keep them going throughout the day. Additionally, make sure there's plenty of fresh water available—ice can form quickly if temperatures drop too low!
3. Keep the coop well-ventilated. Adequate ventilation inside your chicken shelter is important for preventing mold from growing during wetter months. Though you want to be cautious of letting drafts in, you don't want to minimize airflow so much that your chickens become sick. Add ventilation towards the top of the coop where frigid winter air can't flow directly onto your birds. A mesh vent with a hatch that can be opened and closed is ideal.
4. Consider portable coops. If your birds do not have access to a warm coop in the winter months, consider investing in a portable coop. These are great for those who don't have access to a permanent shelter as they are easily moved around from location to location and provide ample protection from wind and snowfall while still allowing birds access to sunlight and fresh air (which is essential for their health).
Where can I get the supplies I need for my chickens?
Check out Murdoch's Ranch & Home Supply in Kalispell, MT, where you can pick up coops, feed, and everything else you may need for your feathered friends!
Educate your tenants (if you're a landlord)
If you own rental properties where tenants keep chickens, it's important to educate them about how to care for their birds during the winter months. Make sure they understand local ordinances related to chicken keeping, as well as any specific rules you may have about housing chickens on your property (such as notifying you if there are changes in their flock size). Let them know what types of shelters are allowed and encourage them to provide adequate bedding material, such as straw or blankets inside their coops to keep birds warm overnight. Lastly, remind tenants that they need to check on their chickens daily—especially during colder weather—to make sure they don't become ill due to extreme temperatures outside their coop!
Get your free property analysis and see how PMI can help manage your property!
If you're a property owner in Flathead County or the surrounding areas, get a free property analysis on our website. You'll receive a comprehensive report about your property and learn how PMI NW can help you with all your property management needs, chickens included!
Call us at 406.426.1916 or click here to get your free property analysis now.