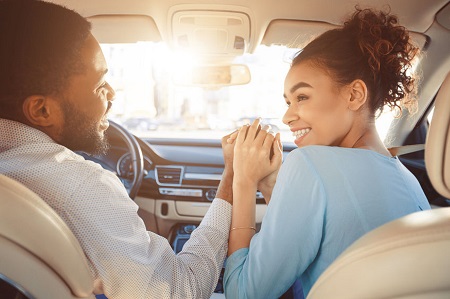 Kalispell offers some of the most unique and romantic Valentine's Day experiences in the country that you can enjoy with yourself or a loved one.
Valentine's Day is the perfect time to indulge in traditional gooshy romance. It's time to break out the flowers, teddy bears, chocolate, and, of course, romantic dinners. Whether you've got your eye on someone special this Valentine's Day, or if you're looking for the ultimate self-care date night, we've compiled the top three most romantic places that you can enjoy in Kalispell this Valentine's Day!
This gorgeous winery offers a once-in-a-lifetime experience that you can enjoy with your special someone! The winery has global connections that allow it to source unique flavors and brews, making it a community gem and favorite spot to fall in love. The business was voted the best winery in Flathead Valley, and with good reason — it offers custom wine, gifts, and absolutely delectable eats!
The menu is inspired by locally sourced and in-season foods, making this menu the freshest you can find in the city. You'll be taken to a new dimension of deliciousness with decadent pizzettas, salads, and unbeatable sandwiches to pair with a glass of your favorite wine.
This gorgeous national park is one of the things that Kalispell is best known for. Glacier National Park offers breathtaking views and immersive hiking experiences, making this the perfect Valentine's Day date for those who want to get in touch with their adventurous side. The eye-catching, untouched nature offers you the perfect backdrop to fall in love all over again as you soak in the sights.
Beyond hiking trails, you can also take advantage of the camping opportunities, boating adventures or ranger walks around the park that will show you some of the best places that you can savor over the hundreds of acres of land.
If you and your lover are lovers of the arts, you'll enjoy visiting the Hockaday Museum of Art! This cultural landmark has a rich history, as it was once a library when it was built in 1901. The community had since transformed this gorgeous structure into an art museum housing some of the finest submissions from the community and beyond. Famous artists from the region with their work on display include Charles M. Russell and O.C. Seltzer. You can enjoy a variety of painted, sculpted, and pastel-based works that will take your breath away!
This is also an amazing Valentine's Day spot for younger ones as well, offering immersive and engaging hands-on experiences with the art and artistic concepts.
No matter what your Valentine's Day plans are, Kalispell is a beautiful place to soak in the love and the excitement of the season. Wherever you go and whatever you do, we hope you have a wonderful Valentine's Day!