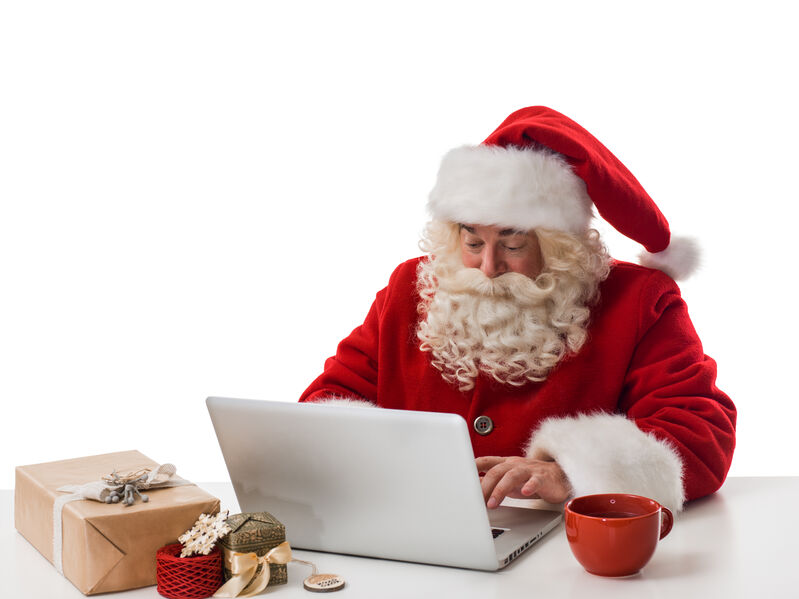 The holidays are just around the corner, and we're preparing to celebrate like only Kalispell residents can. No matter what holidays you choose to celebrate, we can all agree that Kalispell offers some of the most majestic and inspiring scenery to savor the season – giving you breathtaking, once-in-a-lifetime views of rolling mountains and hills with powder-fresh snowfall.
The question? How can you get the most out of your holiday season?
If you're new to the area or you're looking for the best way to welcome an incoming annual resident, we're here to help. We've compiled a list of the top local spots and favorites to visit to get your perfect dose of holiday cheer. Read on for our full list of favorites!
1. Grab Your Holiday Tree at Ray Robinson's Christmas Trees Montana
Ray Robinson's Christmas Tree Lot has been a community staple, serving the Kalispell area for over 20 years. This family-owned business is known for some of the most elegant, fragrant, and special holiday trees around, giving you the perfect tool to set the ambiance in your home and space. Their current lot is just in front of the Kalispell K-Mart, offering the perfect opportunity for you to run inside and grab whatever other holiday decor you need to cross off your "to-buy list."
Questions? Reach out to the owners directly via their email (rayrobinsonkalispell@yahoo.com) or via their Facebook page. Stay tuned for current updates and hours for 2022!
2. Sip A Warm Spiced Latte & Warm Up From Tip to Toe
Looking for the perfect pour? The search is over. Sable Coffee in Kalispell has some of the most loved brews around, giving you the perfectly balanced flavor you're looking for in every sip. Prefer home brews? You can purchase any one of Sable's delicious flavors in bean form and brew it over your at-home percolator or drip machine.
Favorite in-house beverages include white chocolate mochas, sweet espresso shots, cardamom white chocolate brews, and seasonal flavors that come out on a rotating basis.
3. Plan The Meal of the Day (or the Week!)
No matter how or what you celebrate, food is a focal point for every holiday season. Planning ahead now will save you work and stress later, and keep you out of the holiday rush paying double on your favorite treats and goods. Assemble your menu and shopping list and head on out to Mountain Valley Foods. This spot offers convenient delivery and pickup options, perfect for matching your busy holiday pace. Stock up on your favorites and shop the daily deals for new ways to save!
4. Give Your Home a Quick Spruce Up
Looking to clean, but don't have the time? Call in the reinforcements for some extra help (and sanity) this holiday season! Hannah's Housekeeping and Mrs. Clean LLC are two fantastic options that serve Kalispell and the surrounding areas. If you're looking for something flooring specific, try All-4-U Cleaning & Carpet Cleaning. The team of community pros is here to help you make your holiday dreams a success and make your home Pinterest-worthy for any family gathering coming up!
Make a Splash on the Kalispell Rental Market
Considering renting a home in Kalispell? Reach out to the experts at PMI Realty Management Northwest. Our team has been serving the Kalispell area for years and knows exactly how to establish and market your property to be a top choice in your pool of preferred buyers. We assist in listing residential, commercial, or short-term rental properties in the greater Kalispell area. No property is too large! For more information and to get started today, please connect with our team. We look forward to serving you soon!