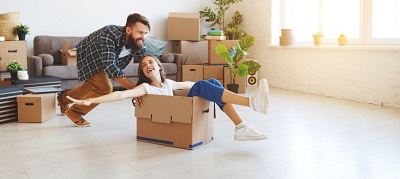 When was the last time that you did a maintenance check on your rental property?
We get it — sometimes the inherent awkward business relationship a landlord and a tenant can sometimes develop can get in the way of making sure all your tenant's needs are met. Sometimes your tenant might be nervous to reach out to you about maintenance concerns for various reasons, or you simply don't have time to spare to check in on the property!
Maintenance issues not only affect the quality of life of your tenant but the continued success of your property now…and in the future. Minimizing or ignoring maintenance issues can cause lasting property damage and disruption to your tenant and homeowner relationship. Maintaining your local rental property doesn't have to be difficult — we've compiled a list of five rental home elements that you should routinely check on your rental property.
1. Mold
This one is first because it often sneaks up on both you and your tenant. Mold damages your property and is hazardous to people's health … and it stinks! Because of its rapid-spreading nature, you can't afford to let this type of problem wait. Preventative maintenance is key to protecting your investment from mold and mildew. Be sure to frequently make time with your tenants to enter their residence and check for mold in any areas that might be prone to moisture.
2. Fire and Carbon Monoxide Detecters
This might be one of the most important items to check frequently. Ignoring maintenance on these devices can risk others' lives and also the property as a whole. Regular function checks should be conducted for both smoke and carbon monoxide settings. Create a plan with your tenant to check that they're working correctly and have fully charged batteries.
3. Hot Water
Something tells us that you wouldn't like a shower running out of hot water in the first two minutes … and we're pretty sure that your tenant wouldn't either. Ample access to a liberal supply of hot water is necessary to keep the relationship between you and your tenants amicable. Check-in with your tenants regularly, and comply with regularly scheduled maintenance on your water heating device in order to protect your tenant relationship — and your investment.
4. Pests
The changing of the season is beautiful…but it also brings with it insects and small animals will inevitably try to wriggle their way onto your property! It's important to note that pests aren't always the fault of a tenant. Someone can have the most sparkling clean and tidy home but still be affected by vermin. In order to minimize this risk, contact your tenant and make a plan for consistent pest prevention and address any issues as they arise.
5. Small annoyances
A squeaky door, a drawer that doesn't sit right, a dryer with a broken belt that screams like a teenage girl in a horror film. All these issues seem small. They're probably small enough for a tenant to not feel the need to reach out to you about them. However, these kinds of small annoyances are what define the time a tenant lives on your property. Work to build a comfortable relationship that allows your tenant to effectively communicate needs to you — such as these small annoyances that can impact their quality of life.
If you're thinking about renting your property in the Kalispell area, the experts at PMI Realty Management NW are here to streamline your process and protect your investment alongside you. We partner with homeowners of all types and locations in order to create the most beneficial outcome possible. Your home is an investment — and we are here to help it be as marketable as possible. Give us a call at (406)-629-1987.