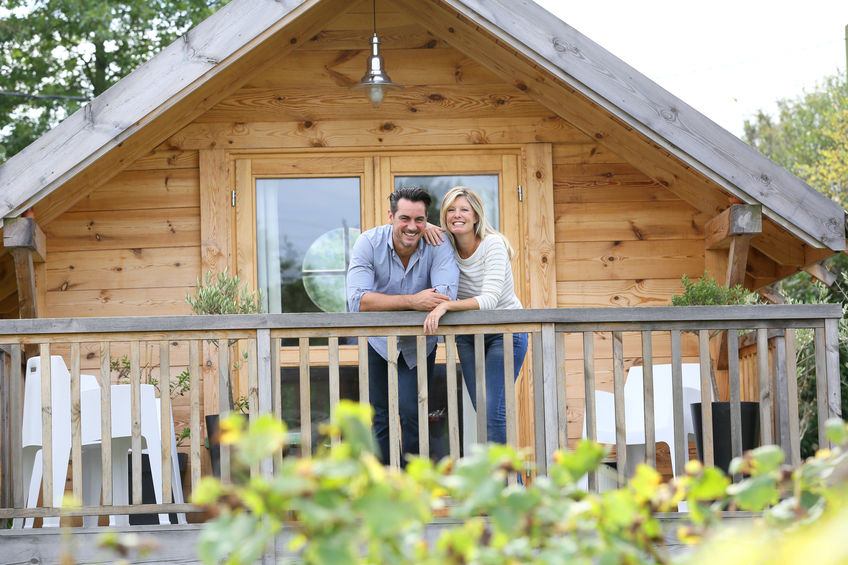 Kalispell is definitely booming, both as a place to live and to visit. The fact that a home in our awesome community just a half-hour drive from Glacier National Park definitely can help support a great vacation rental business. But making a short-term rental property successful and maximizing income isn't always easy. The good news is that the steps you take early on can make a huge difference in whether your new venture is a success. Here are five important ways to help ensure the success of your business:
Treat it like a business
Seems like a no-brainer, right? But many vacation properties are not managed as actual business ventures on their own, which can lead to unrealized profits, or worse, costly mistakes and tax issues. According to the University of Montana, there are more than 12,000 short-term rentals statewide. According to UM's data, Flathead County has the highest number of short-term rentals among all Montana counties. With Kalispell's proximity to Glacier National Park, which had more than 3 million visitors in 2021, it's a great destination to own a vacation rental business. But you need to keep in mind that you'll have competition from other rental property owners and need to take steps to stand out.
We can help with that. With PMI Realty Management NW, you can tap a wide range of services and the expertise of a full team of skilled professionals. We'll make sure you're following best practices, getting all necessary approvals from governmental entities, protecting yourself and your investment and complying with all state and federal rules and regulations that apply to property owners and landlords. We provide you with the highest level of property management assistance, with the goal of maximum return on your investment in the areas of Kalispell, Whitefish, Columbia Falls, Bigfork, Lakeside, Somers, Polson, West Glacier, Essex and Kila.
At PMI Realty Management NW, our Short Term Rental professionals can provide full-service property management services, or we can help you only in specific areas that you'd like some help with. PMI Realty Management NW works with quality and highly vetted vendors to bring you top-notch services that can help you protect and maximize your investment. We work hard to help you obtain optimized rental income out of your property.
Set SMART goals
What is your goal for your property and your real estate investment? It's time to create some SMART goals. SMART stands for specific, measurable, achievable, relevant and time-bound. Using the SMART approach, you can create quality goals using this framework:
Make it specific. You'll be more motivated to attain a goal if you spell out exactly what should be accomplished. Instead of a vague goal of making money as a Kalispell rental property owner, for example, you would want to set a specific goal in terms of cash flow, revenue and profits. (We can help!)
Make it measurable. Make sure you can monitor your progress and ultimately measure whether you have accomplished what you set out to do. Our incredible technology solutions can help you track and organize data needed to keep close tabs on your business.
Make it achievable. You don't want to create goals that are too easy to reach, but you don't want to set yourself up for failure, either.
Make it relevant. If you accomplish your goal, will it further your personal and/or business objections or mission?
Set a timeline. Having a deadline can be motivating and give you an exact date in the future to work toward. Otherwise, you might not feel the urgency to put in the required effort.
Keep it super clean and sanitized
Now, more than ever, cleanliness is vital. At PMI Realty Management NW, we offer guidance and services designed to keep every room in your property clean and inviting. The PMI Purify cleaning standard is second to none and can help your short-term rental stand out by reassuring visitors that your rental is clean and safe. Keeping your rental property clean and sanitized can help you attract repeat visitors and the kind of reviews that will attract new visitors and encourage people to book your property over other options.
Aim for 100% guest satisfaction
Satisfied guests become repeat visitors and more importantly, spread the word about your awesome rental property. Ask for feedback from those who stay in your property and make sure you're addressing any areas where you fall short.
Cultivate great reviews
Reviews are absolutely critical when marketing your short-term rental. We can help you take steps to provide the best possible experience for your guests and get the stellar reviews from those who stay in your Kalispell property that can help your business succeed.
A vacation rental in a beautiful and booming community like Kalispell, Montana can be a great investment. We're here to guide you along your journey as a real estate investor and landlord, helping your business reach its full potential. Whether you're looking to buy the perfect rental property or you're ready to turn a home into a rental property business, we're here to help. Get started today by calling us at (406) 426-1916 or request a free rental analysis.