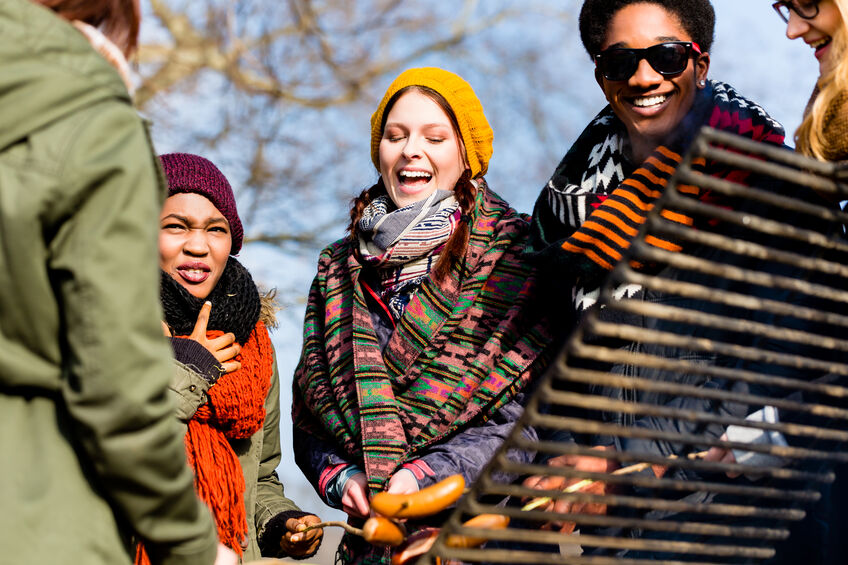 Autumn in Kalispell is one of the most breathtaking natural events–capturing the eyes of residents and newcomers alike! The leaves change, the air gets cooler, and the beautiful mountain views stand out against the early sunset sky. It really sets the perfect scene for your favorite outdoor activities.
Looking for the best ways to celebrate the change of season in Kalispell? We've got you covered! Read on for a complete list of the best ways to celebrate Fall in the Northwest Montana area.
1. Grab Your Favorite Warm Drink
Warm up from the inside out with your favorite warm drink of choice! Whether you're looking for a delicious herbal tea, or you want something a little stronger to help you with that early-morning wakeup, the local sip shops in the area are ready to help. Here's just a few shop recommendations for your favorite warm brew!
Leavez Unlimited: Shop the selection of Fall teas, and stock up your tea bar with community fall favorites–such as apple pie, blood orange, & autumn chai blend. Leavez prides themselves on offering customers whole-leaf blends, comprised of buds, stems, and petals in their most complete form. That way, you get a fuller-bodied flavor and more overall product.
Sable Coffee: Sable Coffee is your number one spot to warm up and grab your favorite sip of choice. With premium drink options such as the sweet cinnamon latte and decadent drinks like their selection of chocolate-based mochas, there's a little something for everyone! Sable also serves seasonal eats to pair with your drink, ranging from pastries to freshly-made frittatas.
2. Decorate Your Space
Looking to celebrate the season? Decorate your space with seasonal decor items from Honey Home & Design. This community favorite is located just off of Main Street in Kalispell and offers premier interior design services (as well as a wide array of home decor and furniture items!) While they carry a wide range of tastes and styles, the common unifying theme is around neutral, natural, and boho-inspired elements–helping you to effortlessly tie your space together.
3. Take A Seasonal Stroll
One of the best parts of Kalispell is its close proximity to Glacier National Park. Seasonally, this is one of the most gorgeous places to view the Fall leaves in the United States. Best places to view the foliage (referenced by DiscoverKalispell) include:
North Fork | U.S. Highway 2
Going-to-Sun Road
4. Rake Up Those Golden Leaves
Sometimes the simplest joys are the best. One of the best ways to embrace the change of season is to dive right in…literally! Grab your rake and get outside, and make the biggest leaf pile that you possibly can. It shouldn't be hard with the amount and variety of native Western Larch and Douglas Fir trees.
(Need to replace your rake? Visit Plant Land to pick up everything you need for your leaf pile.)
5. Cozy Up With A Movie And Your Favorite Blanket
Looking for some stay-at-home fun? Cozy up with your favorite fall movie and a comfy blanket. If you're looking to fill out your cabinets, we recommend stopping by 4th & ZURI to find some of the softest blankets in Kalispell. We recommend clearing space in the living room and breaking out the pillows and blankets for an epic fall movie night. You won't regret it!
Make Your Kalispell Rental Property A Success
Looking for help listing your property for rent in Kalispell? The team at PMI NW is ready to assist. Our team of experts have the experience that you need to make your rental experience a success. For more information and to start your rental journey today, please visit our website. You can also call us directly at (406) 426-1916. We look forward to serving you!