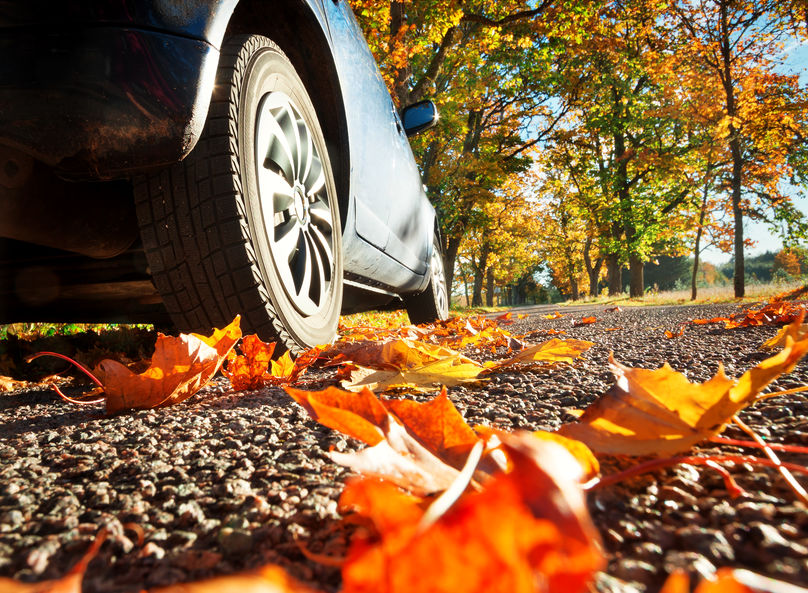 Montana has a unique kind of beauty, especially in the fall! Kalispell hosts hundreds of visitors, tourists, and long-term renters over the crisp fall months, offering breathtaking views of the natural mountain landscape. There are near-endless things to do, and there are even more opportunities to engage and live alongside your fellow community members.
Looking for a low-cost weekend activity? Pack a sack lunch, hop in the car, and get ready to go leaf-peeping! This fun fall activity offers some of the most beautiful sights and experiences, giving you the perfect opportunity for fall family photos and unforgettable memories. Luckily, Kalispell is surrounded by rustic beauty – giving you plenty of spots to pull off and take in the views.
Read on for our complete list of top spots to see the colors in Kalispell, Montana!
1. Kootenai Falls
Kootenai Falls is the perfect picturesque fall corner, nestled between Troy and Libby, Montana. It's just next to Highway 2, giving you convenient access for repeated leaf-peeping trips. To access the full view of the falls, you'll have to complete a short hike around the natural hill formations – about a light 20-minute walk, according to most visitors. The views are worth it, though, and the trail is easy, which makes this spot appropriate for those with more limited endurance or hiking experience. There's little to no elevation gain, and the trail is well-worn and pet friendly, making this an even more accessible spot for those with support animals or furry friends. The best part? You'll get a complete fall experience on the way up to the falls and back! The views are absolutely astonishing, and the trail is studded with changing fall trees.
2. Lewis & Clark National Forest
If you feel like taking a drive out of Kalispell, you'll want to stop by the Lewis & Clark National Forest. It extends over two million acres through both North and Central Montana, as well as over the famous Continental Divide – taking you to over 17 counties of scenic views total. You'll be able to see Pinterest-worthy views anywhere you stop along the trails or the larger forest, giving you some of the most scenic views you'll ever see. Visitors can enjoy as rugged or as luxurious of an experience as they'd like, as the National Forest Service offers cabin rentals, group camping, or RV camping. Stop by the Lewis & Clark National Forest for a range of adventurous experiences, all set against some of the most vibrant fall colors you'll ever see!
3. University of Montana (Missoula)
The University of Montana is located just two short hours away in Missoula, Montana. This picture-worthy spot is home to some of the finest education in the state, as well as some of the most sprawling autumnal beauty in the state. Visitors will be astonished at the city streets blanketed in golden-crimson leaves and the range of natural beauty surrounding the campus. If you don't feel like exploring the campus, you can always savor the sights on any one of the surrounding areas – including the "M" Trail, Downtown Missoula, and the Bitterroot Valley. Be prepared to stay and linger at these community favorite spots! The locations adjacent to the UM campus have secrets and fun ways to celebrate the change of season, including beautiful hidden picnic spots, apple picking, shopping, and more. There's no shortage of things to do when you leaf-peep in Missoula!
Short-term rental assistance in Kalispell, MT
Looking to find success in the Kalispell rental market? The team at PMI Realty Management NW is here to help you make those goals a reality. Our experts have worked in the field for years and know how to make your property a top contender in the short-term rental landscape. For more information and to get started today, please connect with us at 406.426.1916.