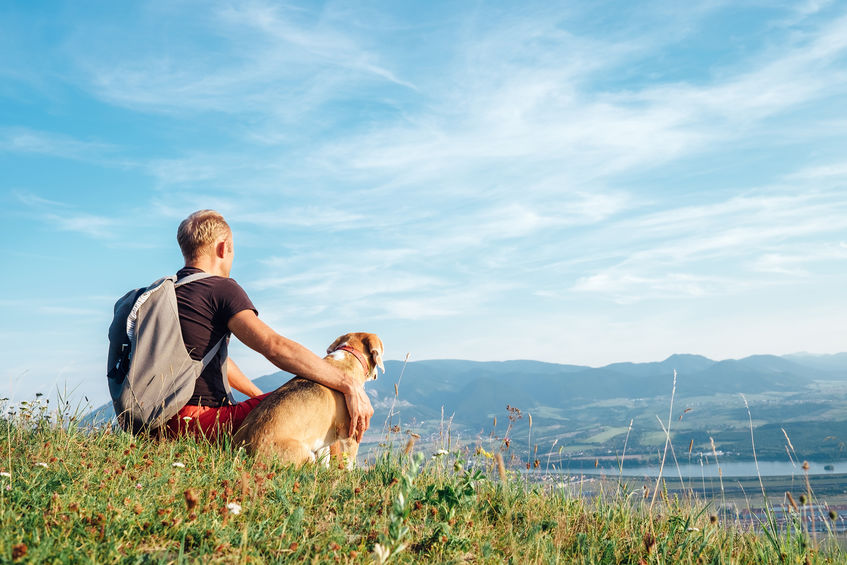 Summer is here, and it's the perfect time to get out in the Great Outdoors and explore. Kalispell has so many beautiful, hidden areas of nature yet to be seen—creating gorgeous hiking trails for both newbies and seasoned explorers alike. If you're looking for a great way to get your steps in and relax, it may be time to pull your boots on and hit the trails. Not sure where to start? We got you! Below, we've made a list of the top hikes to enjoy in the Kalispell area.
1. Lupine Lake Trail
Lupine Lake Trail is located in the heart of Flathead National Forest and is a fantastic hike to choose if you're looking for an easy-to-moderate trail experience. The path only takes you on a 1,000-foot elevation gain, making it the perfect choice if you're looking to train your body for more resilient and difficult trails. This trail is easy to explore and is approximately five miles long from beginning to end. There are plenty of areas to stop along the way to birdwatch, camp, swim, and explore the naturally occurring rivers and creeks. Feel like making the most out of a summer afternoon? Pull-on your shoes, pack a picnic, and head out to conquer the Lupine Lake Trail!
2. Jenny Lake (Doris Creek Trail)
Looking for a dog-friendly option to explore on a sunny summer day? Enjoy the deep woods along the Doris Creek Trail, and spend the day at Jenny Lake! This hike is slightly longer and could be more difficult, dealing with periodic elevation climbs and more rural areas. However, this trail is a local favorite, so you might just run into people and locals from around the community as you go! The area is picturesque and offers you a gorgeous birdseye view of the surrounding Kalispell countryside for as far as the eye can see. Pack your pup and your favorite art or camera supplies in a bag, and go get inspired by the local surrounding Kalispell beauty!
3. Herron Park
Herron Park features an exceptionally easy (and short) day hike, which is great to use if you prefer a trail for your AM walk or jog. There's a little something for everyone along this trailhead. You can explore the horse trails, campgrounds, and natural surrounding beauty. You can also try your hand at the cross-country jump pads if you have the equipment and arrange for it ahead of time, which is a hidden benefit and fun addition to this gorgeous natural park. You can also take a dip in the clear waters of the neighboring lake, or picnic and spend a lazy summer afternoon resting along the bank.
4. Glacier National Park
We had to throw this classic hiking spot on the list! Glacier National Park features a million miles of different trails, hikes, and sites to see. It's often thought of as the "ultimate" hiking spot by tourists and locals, taking you directly to glaciers, waterfalls, and different arrangements of natural architecture. You can easily spend multiple days in this park, and many do—you can get overnight or camping passes from the administration office and camp alongside some of the nation's most beautiful views. The park also offers inclusive day hikes led by experienced tour guides, if you prefer to travel in a group. Whether you adventure alone or with your partner or friends, you can't go wrong by stopping at Glacier National Park!
PMI Realty Management NW is Here to Support Your Residential Rental Property Needs
The greater Kalispell area is so beautiful, that we aren't surprised it's quickly becoming a tourist destination! If you're looking to rent your residential property, we have you covered. Reach out to the experts at PMI NW! We offer comprehensive rental assistance services to help you differentiate yourself from other properties in your area. Are you ready to experience the difference? For more information, please visit our website. We look forward to speaking with you soon!