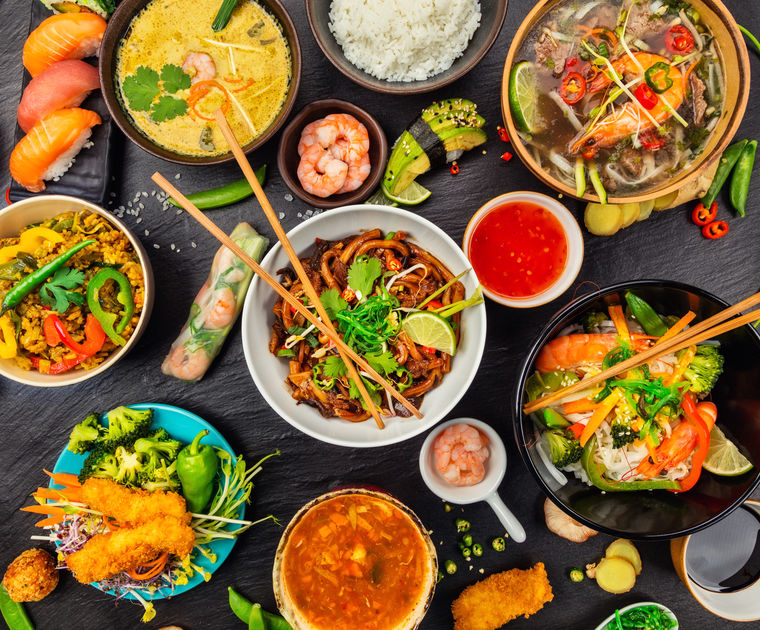 Looking for the perfect way to end a balmy night? It's time for supper–and Kalispell doesn't disappoint with its variety of eats and treats lining the town's main street! Whether you're craving something exotic, or traditional Americana fare, we've got you covered. Read on for the full list of local favorites and hidden gems located around Kalispell, Montana!
1. MacKenzie River Pizza, Grill, & Pub
Nothing says summer quite like a slice of the cheesiest, most delicious pizza that you can get your hands on. MacKenzie River Pizza brings an upscale take on America's favorite classic dinner item, transforming it with locally sourced and home-grown additions such as huckleberries, fresh sage, and delicious ground bison. Guests can enjoy a rotating, seasonal menu to reduce the location's impact on the environment and to tantalize guests with new, seasonally-appropriate flavors harvested from the community's top growers and farmers.
The location opened 25 years ago in Bozeman, making its way to the citizens of Kalispell and winning them over with some of the most delicious pizza in the Northern United States. They've since expanded throughout the Pacific Northwest and beyond, even going as far as Kentucky! Enjoy local cuisine favorites, including their homemade smoked trout dip, classic salads, or their famous Hot Hawaiian: a pizza piled high with in-house BBQ sauce, mozzarella cheese, fajita chicken, and smoked bacon. This pie gets topped off with fresh herbs, cut pineapple, and delicious, smoky jalapenos for some extra kick!
2. Bonelli's Bistro
Looking to take a trip to the South of Italy without ever leaving the zip code? Step into the doors of Bonelli's Bistro, and savor the delicious tastes of authentic Italian cuisine. You can enjoy favorite flatbreads, classic pasta, and a variety of seasonal soups. They also offer a variety of Italian-inspired salads, giving you the perfect way to beat the heat and enjoy a lighter bite on those summer days. Most dishes are served with homemade garlic toast points, giving you a savory and crispy bite to enjoy before your next course.
The restaurant is passionate about introducing others to true Mediterranean and Italian cultures, which is why they take the time to create a seasonal and authentic menu full of dishes that are prepared fresh to order for each guest. They also use organic and locally sourced produce wherever possible, giving you a meal that you can feel great about eating.
If dinner wasn't enough, you can close out the night with some decadent cakes, including lemon cello, tiramisu, or classic tuxedo mousse cake. The bakery side also offers handcrafted cookies and breads for a bit of a lighter dessert option. There are several different gluten-free options as well, which are perfect for more cautious or allergen-prone diners.
3. Blue Samurai Sushi Bar & Grill
If you're on the hunt for the freshest catch of the day, be sure to stop by Blue Samurai! The restaurant is renowned for its delicious sushi dishes and authentic Japanese-inspired cuisine. They're currently one of Montana's most popular stops for Japanese dining options and are conveniently located just a half-hour away from Glacier National Park–making this the perfect place to stop and refresh after a summer hike or day out!
The menu includes savory yakisoba noodle dishes, salads, and sushi-grade seafood options. For more land-leaning diners, you can also enjoy favorites such as filet mignon, Japanese BBQ chicken dishes, and beef tataki for a lighter dinner option.
The Blue Samurai offers a variety of gluten-free options as well, for diners who are more sensitive or who need special dietary accommodation.
Kalispell Home Rental Made Easy
If you're looking for assistance in renting your Kalispell residential property, reach out to the experts at PMI Realty Management Northwest. Our team offers comprehensive, end-to-end residential rental services to assist you during every step in your journey–from listing to resident assistance. For more information and to get started today, please visit our website. We look forward to serving you!