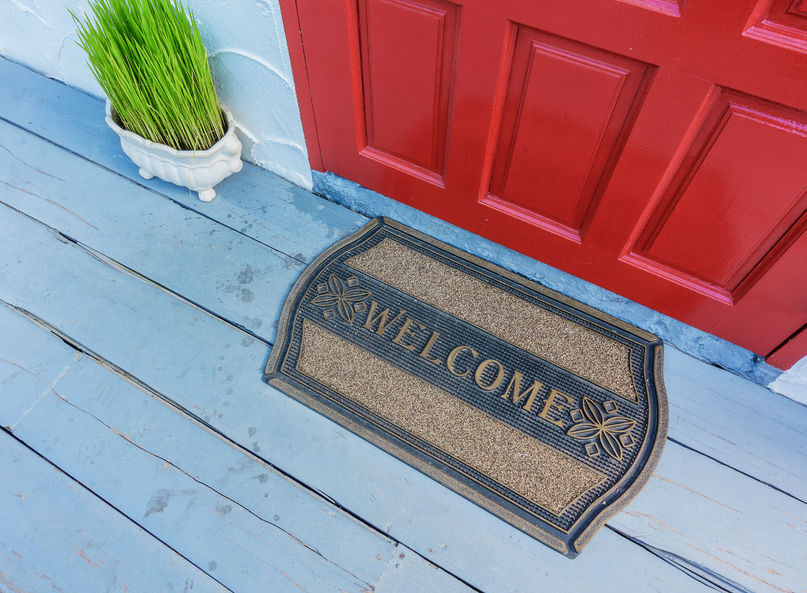 Housewarming is always an exciting time for your tenant—and you can make it even more special with just a few tips and tricks to help to differentiate your rental experience. Wondering where to start? We have your back! Below, we've listed the five top ways that you can welcome your new tenant into their space, and kick off your renter/landlord relationship successfully from the very start.
1. Invest in comfort
While everyone's tastes and preferences are different, investing in comfort items is never a bad idea. Everyone loves the idea of something soft, warm, and comforting in their home. Often, during the move-in process, these touches are left for the very last thing, since they're nonessential. You can create a more welcoming atmosphere by purchasing a few soft down blankets from Kalispell's local vendors and shops. Choose neutral colors to help them work with any color palette or taste preference, and evaluate how soft and comfortable they are for Kalispell's cold winter climate.
2. Plant a side-yard garden
Taking the time to plant a small floral garden is a great way to boost your curb appeal, and it's also a fantastic way to welcome your tenant home. Choosing seasonal blooms and pre-bloomed shrubs can give your side-yard area an instant boost. Plus, it's also a great segue into covering the property's needs and preferences for use; such as maintaining exterior and yard appearances. You can use this space to plant anything that you'd like but our favorite additions include seasonal blooms and hardy, meal-friendly herbs. You can shop the selection of plants and garden additions at Wild Geese Gardens or Box of Rain.
3. Deep clean your property
Something as simple as deep cleaning your property can make a world of difference in your renter's experience with your home. Dirt and dust can collect easily in hidden crevices that can be missed during dedicated chores and cleaning time. Professional cleaning services know how to make your home sparkle from the inside out, and can be an excellent choice to enhance your renter's experience and relationship with you. Many homeowners choose to hire professional deep clean services prior to moving in and just after moving out in order to protect their investment as much as possible.
4. Create a care package
Creating a care package with gift cards, candy, cleaning supplies, and other move-in essentials is something that you can put together ahead of time. You can also take the time to personalize it to your renter's preferences if you've already established that level of relationship! This is a great housewarming gift that can be put to practical use and can help your renter acclimate quickly throughout the move-in process. This can be especially impactful if they are from out of state or from a different area, and may not have everything that they need immediately available to them.
5. Create a master list of Kalispell favorites
When you move to a new place, it's easy to feel displaced! Taking the time to create a master list of Kalispell hotspots from a 'local's perspective' can help to ease this perception and make your renter feel more comfortable in their new space. You'll want to include places under these categories:
Food and drink
Professional services
Outdoor activities
Date night and gathering spots
Kalispell favorites to include could be classic weekend hangs, such as The Montana Club Restaurant, or quaint Kalispell coffee shops, like Colter Coffee.
PMI Realty Management NW is here to help with your residential rental needs
At PMI, we're in the relationship business. Our service offerings are designed to streamline your rental experience from beginning to end, starting from the listing process and beyond. Whether you're navigating maintenance requests or renter relationship needs, our team of experts is here to help—bringing years of experience and success in the industry with them. For more information and to get started today, please visit our website. We look forward to assisting you!